Founded in 1935 by Tokuji Hayakawa, Sharp Corporation is a Japanese company specialized in the manufacture of electronic devices. Sharp's product lines range from consumer electronics (including LCD TVs and audio systems) to home appliances, digital information systems (printing systems), cell phones, solar cells and modules.
Sharp: a culture of consumer electronics
For decades, Sharphas positioned itself as a major player in consumer electronics. The Japanese brand is known for its robust and reliable TV sets. This is how you will find in this catalog of home appliances, LCD screens of all sizes.
The LCD panels offered by the Japanese manufacturer offer exceptional image quality. Even if Sharphas not yet launched into OLED, the Japanese firm offers E-LCD and D-LCD screens of different sizes, equipped with more or less advanced technologies. One example is the Sharp AQUOS TVs, some of which are 3D; they come with all the necessary accessories (remote control, 3D glasses, etc.).
Sharpalso manufactures audio equipment such as home theaters, Hi-Fi systems and DVD/Blu-ray players. These devices can be combined with your TV for better sound quality.
Sharp appliances that care about your health
In the field of home appliances, Sharpis constantly innovating to improve the health and well-being of its consumers. Moreover, the Japanese firm has exclusive rights to the Plasmaclustertechnology. The Plasmaclustergenerator diffuses positive and negative ions that neutralize germs in the air. Thus, viruses, bacteria and even mold are eliminated to provide you with a healthy environment.
Appliances such as Sharp air conditioners and air purifiers are equipped with this exclusive technology. But, the said technology also equips some Sharp refrigerators. This way, your food is preserved for longer, without germs. These same appliances have Nano anti-odour filters to fight against bad odours in your fridge. As far as refrigerators are concerned, Sharpis one of the few manufacturers to offer 4-door refrigerators, a more spacious alternative to the classic American refrigerators.
Finally, Sharpalso has a range of computer equipment such as multifunction printers, calculators, etc. The Japanese firm has been involved in renewable energies, in this case solar, for 50 years. It therefore offers an interesting range of high performance photovoltaic panels.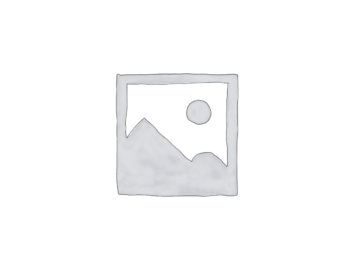 Rupture de stock
Air conditioning | Ventilation
218.500

CFA
EUR

:

€355

USD

:

$385

GBP

:

£314