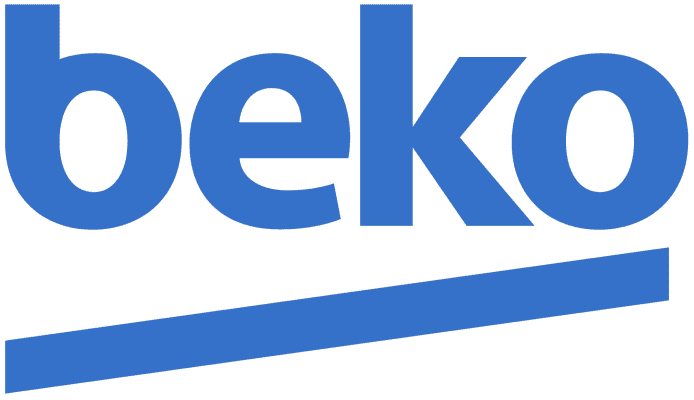 Thebrand Beko is a brand that is starting to take an important place in the household appliances market in Dakar, If, in Senegal, this brand of household appliances is still unknown to the general public, Lire la suite
it is however known in Europe for its appliances of quality and cheap. By the way, soccer fans have probably spotted the Beko brand logo on the FC Barcelona jersey.
A young brand that has conquered the world
The Beko brand is a Turkish brand, a subsidiary of the Arçelik Group, itself a branch of Koç Holding. Its name comes from the contraction of those of the company Bejano and the Turkish industrialist Vehbi Koç. It specializes in the manufacture and marketing of appliances for big household appliances, small household appliances as well as those of electronic devices. Established in 1955, it is one of the youngest major brands in the home appliance market.
However, this youthfulness in the home appliance market has not prevented it from experiencing tremendous growth over the past decade. This dynamic expansion is one of the reasons why more and more Beko home appliances can be found in Dakar.
Beko home appliances or the high-tech solution at low prices
The brand's mission is to "offer you the best products at the best prices in order to make your life easier." Thanks to its Research and Development department, the Turkish manufacturer provides you with innovative household appliances. Whether it's a Beko air conditioner, a Beko refrigerator or even a Beko washing machine, these discount appliances are state-of-the-art.
Moreover, Beko has been able to adapt its products to the different markets in which it sells its appliances. Indeed, the brand offers household appliances that best meet the requirements of local users. On the Senegalese market, it has made available to users a range of household appliances that are low on energy consumption and therefore economical. These appliances even adapt to frequent power cuts. This is the case with the Beko BSC090 split.
Smart, energy-saving air conditioners
Thanks to Jetcool technology, Beko air conditioners quickly cool the rooms in which they are installed. In fact, the unit uses a jet of cold air that cools the room in about 15 minutes. This means that you can enjoy a refreshed room immediately. This offers you optimal comfort during hot periods.
But these devices are also reversible. They can also radiate heat. Thus, your device will serve you as much in hot weather as in cool weather, when we know that it can be very cold in Dakar at certain times of the year. This option is especially useful for the little ones; these fragile beings will be able to enjoy a little warmth when it gets cold.
Finally, these air conditioners come with an anti-humidity feature that keeps the humidity in the room at a decent level. Electroménager Dakar offers Beko mobile air conditioners as well as Beko splits.
Fridges to keep food safe
On the other hand, Beko refrigerators are eco-ecological. These appliances not only meet the current ecological standards, but also save energy. These high-tech refrigerators keep food longer and in the optimal conditions; even foods like fruits and vegetables.
The Fresh Blue Light feature allows vegetables to stay fresh for a long period of time. This function offers the possibility for plants to continue their photosynthesis even in the crisper. Also, the Active Toner helps neutralize all bacteria and viruses in your refrigerator. This is because these microorganisms are largely responsible for food putrefaction. Thus, your food is healthier and better preserved.
On the online store Electroménager Dakar, you will find refrigerators Beko of all sizes and types. Indeed, the brand offers both combined refrigerators as well as American refrigerators or bar refrigerators. All these appliances are labeled A, A+ or A++ for their minimal energy consumption.
Take care of your laundry with Beko washing machines
When it comes to Beko washing machines, the brand innovates even more by offering appliances that are economical but above all respectful of health, in this case that of infants. Taking care of children's laundry is often a difficult household task that requires special care. In order to make life easier for moms, Beko has thought of washing machines at the edge of technology and cheap.
By means of the AquaFusion feature, the Beko Washing Machine provides significant water and detergent savings. Plus, the Baby Protection + and Beko Anti-Allergy technologies provide your child with laundry that respects their soft, sensitive skin.
With all this technology, Beko washing machines are among the cheapest on the market. They are characterized by their capacity, expressed in kg. Thus, you will find machines from 5 Kg to 12 Kg for large families.
With Beko technology invites itself into your kitchen
Like the brand's other appliances, Beko microwave ovens and dishwashers are also appliances with unique technology. The dishwashers, for example, are equipped with functions that save water, but also clean your dishes in record time; no more long cleaning cycles and make way for quick cleaning with Beko appliances.
The Turkish brand also offers you sophisticated cookers to cook your dishes easily and quickly. These have functions that allow for automatic cooking of food. You will never burn your cakes or meats in an oven again.
Other household appliances for the kitchen such as food processors, blenders and blenders are also part of Beko's product catalog. The company also makes accessories for professional kitchens.
So treat yourself to a branded appliance at a low price and enjoy delicious and refined food at home for all your occasions and especially during big holidays like Tabaski, New Year's Eve, etc.
Beko never stops innovating in the world of home appliances in order to always offer its consumers products to make their daily lives easier. The Turkish company relies heavily on research. This is how it allows itself to put on the market, innovative products at affordable prices. With Beko, you make the choice of quality and technology at the best price. At Electroménager Dakar, we put at your disposal the entire catalog of Beko products at discount prices of course. Find now cheap Beko air conditioners on our site, this to spend the summer in total comfort.
/read]
290.000

CFA
EUR

:

€471

USD

:

$511

GBP

:

£417