High suction power
The Philips FC9350 vacuum cleaner offers great cleaning performance with a versatile nozzle for all types of floors. Also keep the air in your home clean and healthy with our Super Clean Air filter. In addition, its durable 1800W motor generates up to 360W of suction power for deep cleaning results.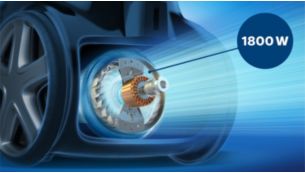 Long range cleaning
The 9 meter range from cap to nozzle allows for longer use without disconnecting.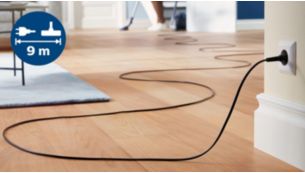 Compact dust pan
The dust container of the Philips FC9350 is designed for hygienic one-handed emptying. Moreover, it has a dust capacity of 1.5L. Then minimize the dust clouds.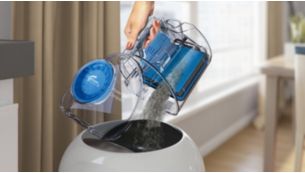 Accessories included
The Philips FC9350's multiClean nozzle is designed to tightly seal the floor to ensure a deep clean. The dusting brush tool is built into the handle, so it's always ready to use on furniture, flat surfaces and upholstery. The raccords ActiveLock permettent aux accessoires de s'adapter facilement au tube télescopique d'un simpIn addition, ActiveLock fittings allow accessories to easily fit the telescopic tube with a simple click.le clic.
Buy your vacuum cleaner online and make sure you see all our appliances on Electromenager-dakar.com. Get the performance, style and energy efficiency you need for your home at discounted prices.