High suction power
The Philips FC8295 PowerGo vacuum cleaner offers great cleaning performance with a versatile nozzle for all types of floors. Also keep the air in your home clean and healthy with our Super Clean Air filter. It also generates a high input power of 2000W for excellent cleaning results.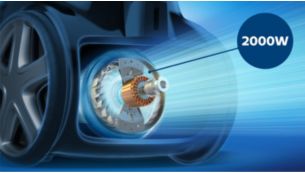 Long range cleaning
The 9 meter range from cap to nozzle allows for longer use without disconnecting.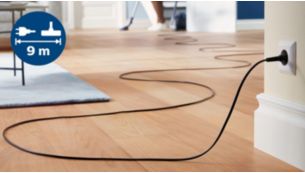 Compact dust pan
The Philips FC8295's 3L dust bin provides optimal suction power until it's full, as well as sealed, mess-free disposal. Then minimize the dust clouds. The dust bag is also washable to avoid contact with dust.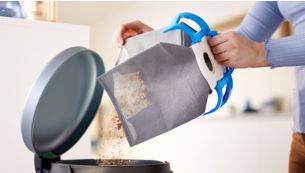 Accessories included
The Philips PowerGo vacuum cleaner includes a multi-purpose nozzle for excellent cleaning on various floors. In addition, it has a floor brush with soft bristles for anti-scratch protection.
Buy your vacuum cleaner online and make sure you see all our appliances on Electromenager-dakar.com. Get the performance, style and energy efficiency you need for your home at discounted prices.